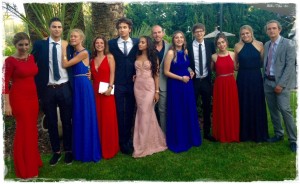 In the summer of Year 13, after all the hard work and hours of exams, our most senior students mark the end of their school days both at the Prizegiving ceremony and at a beautiful Graduation event for their families, friends and teachers. Armed with academic qualifications, life skills, several languages and the support from their friends and teachers, our Year 13 students leave KR3 as proud, confident young men and women.
At King Richard III College, our students usually move on to study at University and we make it a priority to support them through the application process; choosing courses, universities, preparing for interviews and – ultimately – accepting a place on results day in August. During PSHE in Years 12 & 13 students participate in seminars and workshops delivered by visiting international universities and our students have the opportunity to visit the University Fair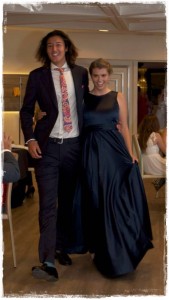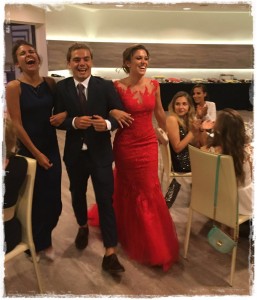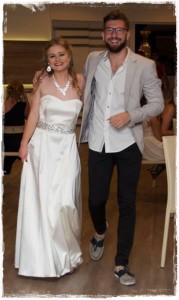 At KR3, we have an excellent record of students gaining places at universities in the UK, Spain and further afield. In the last 2 years, our Year 13 students have gained places at universities such as:
– University of York
– Universidad Complutense de Madrid
– University of Warwick
– Exeter University
– Sheffield University
– Westminster University, London
– Bath Spa University
– European University Business School, Barcelona
– Trinity Laban Conservatoire of Music & Dance, London
– British & Irish Modern Music Institute, Brighton
– UIB, Mallorca
– Swiss Hotel Management School, Leysin
– IE University, Madrid
Testimonials
CATHARINA REUSSNER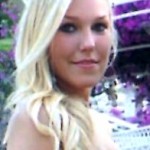 Catharina (Head Girl 2011 – 2012) joined our school in Year 10, completing her IGCSEs and A Levels with us. She accepted a place at university in Holland.
"I am in my first year at Avans University in s'Hertogenbosch, Holland, studying International Business & Languages. One thing is clear – I miss King Richard's environment! Once you have left, you realise what it actually means to you. We were one big family who supported each other in every single way, academically and personally. We learned things for life. What I miss the most is my class and the teacehrs. I probably saw them more than my family! I enjoyed the trips to Madrid and Munich and the party after the Sponsored Walk when we all danced on the football court!
At the moment I am concentrating on passing my first year at University and choosing a place for my foreign study. It is a lot of work but worth it! My advice to the younger students is to enjoy school and give your best. Those are the msot important things – then nothing can go wrong!"
ROCÍO GIMENA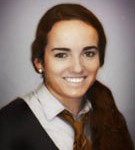 Rocio Gimena started school at the age of 3. She is Spanish and a resident of Mallorca. She is now 18 in her second year of a medicine degree at university.
"King Richard III College has been the school in which I have spent all of my academic life. Its been sad to say goodbye this year, since I have bonded very closely to the school and the teachers.
I have had many experiences here, and I have had a wonderful childhood full of joy and laughter. This school is different to the rest, because you really get to know the students and teachers, since its a small school. To me it has been beneficial in many ways; the classes have been very fun, and I have also learned a lot, not only in the academic aspect but also socially. I am really going to miss this school, especially because I know I will probably never be in small classes and have such a close relationship with teachers ever again. I hope the next generations at this school enjoy it as much as I have, and that they realize how lucky they are to study here, because it will open their doors in many ways. Thank you King Richard for giving me this opportunity and these years, they will always stay in my heart."
CAROLINA QUESADA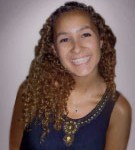 "I am now living in Segovia, studying at IE University. I am doing International Relations. Lots of work but I love it!
From KR3 I like the environment in which I have grown up, and the fact that it is like a big family where I have always felt protected and loved. I think there is no other school like KR3! The education received and the values I learned are those that will stay with me forever. I miss the teachers and the classes but especially the morning meetings we had last year in the common room! My ambitions right now are to pass the first year of my bachelor and to be accepted in the internships I want to do this summer in France. A word of advice for all the younger students, but especially for Year 13, is that they have to enjoy, take the maximum out of everything, enjoy the classes, breaks, the trips, because once you go to Uni, you will miss it, and if you haven't enjoyed it you will regret it."